If you read our blog every week, you'll notice a common thread between many topics. That thread is mindfulness. Nowadays, it seems like mindfulness is the go-to cure for all of life's problems. Feeling down? Mindfulness. Feeling anxious? Have you tried mindful breathing? Need to lose weight? Mindful eating, Friend! But what is mindfulness? Is it even a real thing or is it just a buzzword thrown around? Furthermore, where do we practice mindfulness? In today's blog we're going to unpack all of this and we're doing so with mindful skepticism ;).
What is Mindfulness Anyway?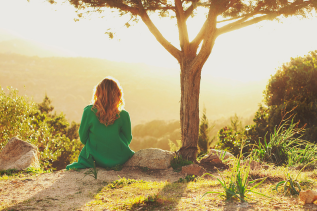 According to former monk Jay Shetty, there are three types of mindfulness: breath work, visualization and mantra. He outlines these in an article written by Big Sean for Medium.com.
"Breath work is for my body," Jay Shetty shares with Big Sean. "If I feel like my body is tired, needs energy or needs to relax, I practice breath work. I also do visualization. If I'm going into a scenario that causes me anxiety or fear, I will visualize myself doing that process. The third type of meditation I do is mantra. Mantra, to me, is what connects me to the universe and my service to the world. I practice all three every morning, and each of them gives me a different practice and different benefits."
Where to Practice Mindfulness
Whether you are looking to do one or all three of these aforementioned techniques, there are some places in Savannah, GA that make it quite pleasant. Now, don't get us wrong. You can practice mindfulness anywhere. Even at the office. In the same way that you don't need a track to run, you do not need a particular location for practicing mindfulness. HOWEVER, it doesn't hurt. So let's talk about some truly peaceful places for mindfulness in Savannah,GA.
Bonaventure Cemetery in Savannah, GA
You maybe thinking, "Wait, you want me to go to a cemetery?" Yes. It's beautiful, quiet, and reflective. Go to Bonaventure Cemetery, close your eyes while listening to the the wind blowing in the moss-draped 100-year-old Oak Trees.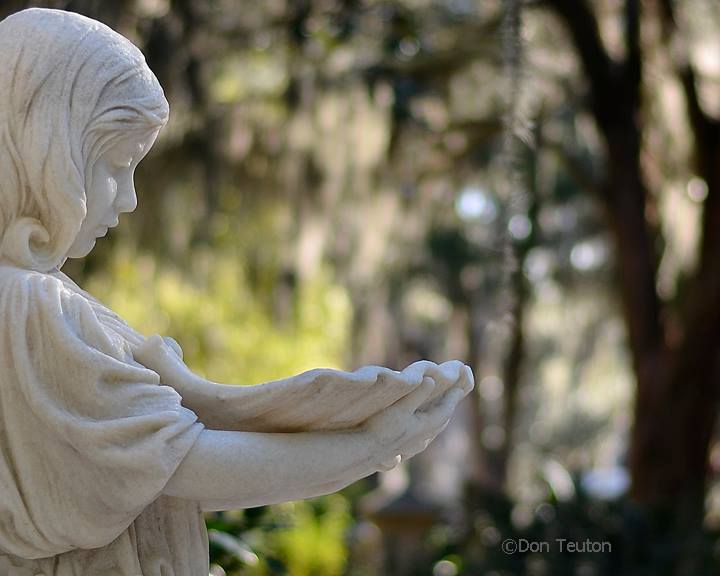 McQueens Island Rails to Trails in Savannah, GA
Most people have been to Tybee Island but have you ever stopped on Hwy 80 to explore McQueens Island Rails to Trails in Savannah, GA? It's located right at the entrance of Fort Pulaski National Monument. This six-mile trail follows the path of the old historic railroad route that once connected Savannah to the beaches of Tybee Island. the packed-gravel trail is open to bikers, runners, and walkers. Why this instead of Tybee? Tybee is great but this trail tends to be quieter than the fun beaches of Tybee Island. If you are looking for a mindful walk, this is your place.
Skidaway Island State Park
Skidaway Island State Park, nestled along the scenic Georgia coast, is a captivating natural haven that offers a perfect escape for nature enthusiasts and outdoor adventurers. Spread across 588 acres of maritime forest, salt marshes, and tidal creeks, this park boasts an array of diverse ecosystems and abundant wildlife. Visitors to Skidaway Island State Park can explore a network of well-maintained hiking and nature trails that wind through the lush maritime forest, offering opportunities to spot various bird species, including the iconic bald eagle and painted bunting. The park also features an observation tower overlooking the tidal marsh. With its serene beauty and educational programs, Skidaway Island State Park serves as an excellent destination for those seeking a tranquility in the heart of the Lowcountry.
Forsyth Park in Savannah, GA
Mindfulness finds its serene sanctuary within the heart of Forsyth Park, a verdant oasis in the historic district of Savannah, Georgia. This picturesque urban park, with its majestic live oak trees adorned with Spanish moss and a grand central fountain, creates a tranquil backdrop for those seeking a moment of quiet reflection and presence. Amidst the park's serene pathways, one can engage in mindfulness practices. It's easy to immerse oneself in the symphony of rustling leaves, bird songs, and the gentle trickle of water from the fountain. Forsyth Park offers the perfect setting for meditation, yoga, or simply a mindful stroll.
Mindfulness in Savannah, Georgia
Savannah, Georgia, with its historic charm and captivating beauty, serves as a natural canvas for mindfulness. The city's cobblestone streets, historic squares, and majestic oak-lined avenues create a serene and contemplative atmosphere for those seeking to embrace the present moment. The soft rustle of leaves in Forsyth Park, the rhythmic flow of the Savannah River, and the timeless allure of the historic district all invite individuals to practice mindfulness. From parks to cemeteries, Savannah encourages a mindful connection to the sights, sounds, and sensations of the here and now. In this enchanting coastal city, mindfulness becomes not just a practice but a way of embracing the rich tapestry of the moment while immersing in the past.
Start Receiving Support From Therapists in Savannah, GA
At Water's Edge Counseling, we understand just how difficult it can be to calm your mind. In fact, sometimes finding ways to calm your anxiety just isn't as simple as reading a blog on mindfulness. If you or someone you know is struggling in their daily life, consider seeking help from a professional counselor at Water's Edge Counseling. You can connect with a professional counselor at Water's Edge Counseling to help support you or your loved one with maintaining a balanced mindset and overall mental health. Our team would be honored to offer support from our Savannah, GA-based practice. You can start your therapy journey by giving us a call at 912.319.5552 or emailing us at [email protected]. 
Other Services Offered With Waters Edge Counseling
We understand that you may experience issues with more than one mental health concern at a time. This is why we are happy to offer support with a variety of mental health services. Our team is happy to offer support with multiple mental health services including online counseling, clinical supervision, coping after a cancer diagnosis, and SCAD student counseling. We are also happy to offer therapy for anxiety, depression, eating disorders, substance abuse, teen substance abuse, and counseling for men. In addition, we also offer counseling for teens, child counseling, family counseling, Christian counseling, grief counseling, and marriage counseling.