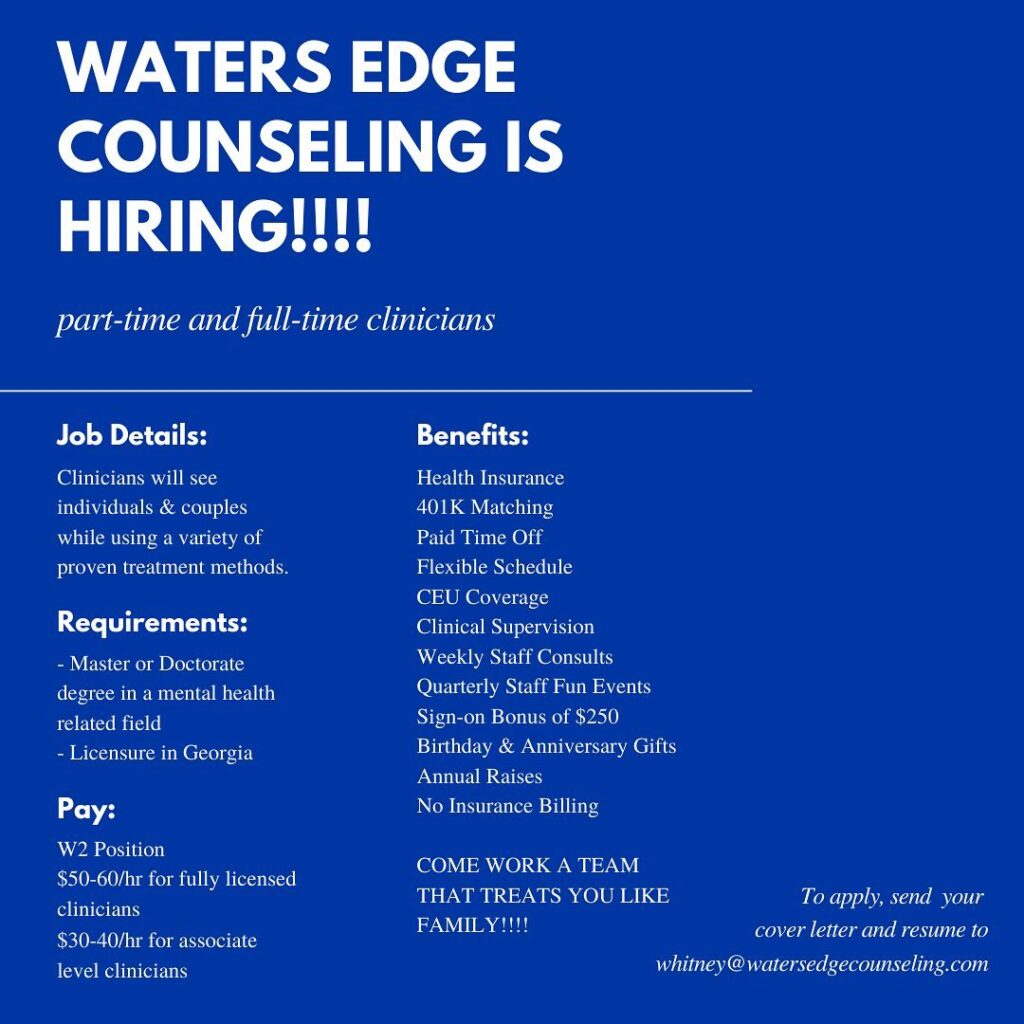 Positions Available:
– Part-time and Full Time Licensed Mental Health Therapists
Waters Edge Counseling of Savannah is in search of part-time and full-time clinicians to join a growing private practice. Part-time individuals will be available to see at least 15 clients per week. The full-time therapists can seeing 25-35 clients per week.
This position is a W2 job. Therefore, you will not need to keep up with your taxes or worry about your income when you take time off. You can do the work you love while not having to be concerned about the business stuff like marketing or answering calls, cause we do that for you.
Preferred Experience: Working with couples, families, substance abuse, and trauma.
QUALIFICATIONS: Successful completion of master's or doctorate degree in social work, psychology, marriage and family therapy, professional counseling, or related degree. The candidate must be fully licensed in the state of Georgia.
Job Type: Employee position. Full-time status and part-time applicants will be considered.
Pay: $50.00 – $60.00 per hour for fully licensed clinicians with additional opportunities for extra pay
$30-$40 per hour for associate clinicians
Benefits of working at Waters Edge Counseling:
Community of excellent clinicians to gain support, peer review, and have fun alongside, such as at a backyard gathering or laughing at the office
Weekly meetings with the staff and peer consults, even for licensed clinicians
Encouragement to meet your career goals including coverage for CEU events
Paid Time Off or time off without pay for attending family events or for self-care
Retirement because we all want to have money when we finish working
Flexible schedule because we all put family first
Birthday and Anniversary gifts
Our team loves not only they work they do, but also the people we work alongside. Join us to further your career, have the lifestyle you want, while also having fun!
We are staying safe during COVID-19. We are offering in-person and telehealth sessions. We are also taking other precautions such as cleaning between every session, wearing masks if not vaccinated, and maintaining social distance.
Please send resume to

info@watersedgecounseling.com

or call 912.319.5552 for more information.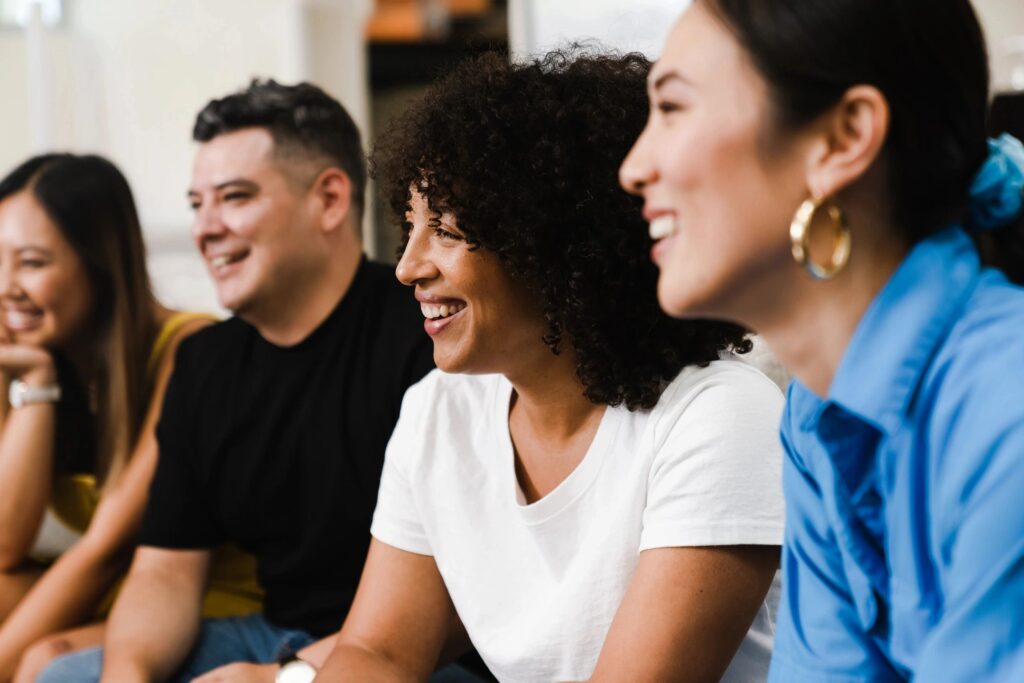 About Us
The name Waters Edge Counseling is significant to the work we do as Savannah counselors and therapists. Being in Savannah, Georgia, we are surrounded by water be it the ocean, rivers, streams, or marsh. When we are at the edge of water, we take the time to think about ourselves and the direction we have set for our lives. At the water's edge, we have a number of opportunities before us. Here at Waters Edge Counseling, we hope to meet you at the water's edge and invite you to new things. Let's talk a little about the way our therapists approach these counseling services. Read more here.