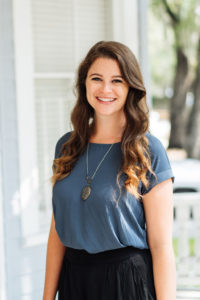 I love working with children, adolescents, adults, and families in therapy. I aim to encourage and empower each and every one of my clients to achieve their goals. I advocate for therapy being a collaborative effort between the therapist and client, regardless of the client's age. 
I received a Bachelor of Science in Psychology at Georgia College and State University. I then obtained a Masters in Social Work and a Marriage and Family Therapy Certificate from the University of Georgia. I am a Licensed Master Social Worker (LMSW) in the state of Georgia. I am currently under supervision as I work toward becoming a Licensed Clinical Social Worker (LCSW).  I have worked with clients in a variety of outpatient settings, including providing individual, group, and family therapies. 
In my practice, I apply a strengths-based approach for all my clients, as I have found that each client I have worked with has more to offer than they realize. I apply a variety of therapeutic techniques, such as Play Therapy, Cognitive-Behavioral Therapy (CBT), Psychoeducation, and Solution-Focused Therapy. In the past, I also provided social skills-based therapy for children and adolescents.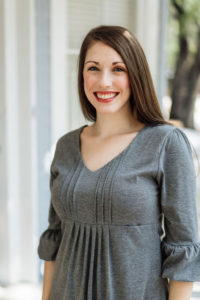 I have experience working with individuals, couples, and families. I have worked with children and their family system. I have passionate about helping military personnel and their loved ones, as I have personal experience in this area. I have worked with individuals struggling with a variety of addiction issues. My goal is to restore and strengthen one's current relationships. I help clients address their difficulties in order to improve their overall lifestyle.
I received my Master's of Science from Columbus State University in Community Counseling. During my Master's program, I completed a year long internship at the Chaplain Counseling Center in Fort Benning, where I had the privilege of working with military personnel and their families providing couples, family, and individual counseling. Post Master's, I worked with families affected by the foster care system in Macon. I am trained in several trauma-informed therapy interventions such as Trauma Focused Cognitive Behavioral Therapy and Prolonged Exposure Therapy. I am also trained in Dan Wilde's Collaborative Couples Counseling. I am working towards full licensure in counseling in the state of Georgia while under supervision at Water's Edge Counseling.
I am originally from metro Atlanta but lived in Fort Riley, Kansas, and Fort Benning while my husband was serving in the Army. We then moved to Macon for several years before recently relocating to Savannah. I am excited to be working at Water's Edge Counseling and look forward to serving this community!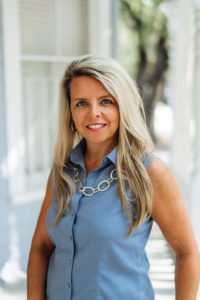 I am passionate about helping individuals and families struggling in the trenches of life's issues. I have experience working with individuals, couples, and families. I help clients dealing with trauma anxiety, depression, behavioral problems, and angry outbursts.  I enjoy working with clients suffering from a variety of personality disorders such as Borderline Personality Disorder. I work with couples by providing a variety of techniques to decrease destructive patterns. Partners learn tools to build and rebuild their relationship.
Although I have experience with an array of issues, I am most passionate about couples in conflict, disengaged families, individuals with substance abuse, and those healing from sexual infidelity and addiction. I provide a wide variety of counseling techniques, including Cognitive Behavioral Therapy, Motivational Interviewing, Solution-Focused Therapy, Family Systems Approach, Psychoeducation, and meditation. I also offer Christian counseling to those that are wanting a faith-based perspective in their healing.
I am a graduate of Liberty University where I earned my Master's degree in Professional Counseling. I have my Bachelor of Science in Psychology from University of Phoenix. I am working towards my counseling license while under supervision at Water's Edge Counseling. In addition to counseling, I have helped organize a mental health camp for children and adolescents in need, led support groups, and helped couples find healing within relationships.  Additionally, I enjoy teaching and working with families to better understand the specific needs of their loved one.
I am honored to be a part of The Water's Edge Team, and I look forward to working with you!!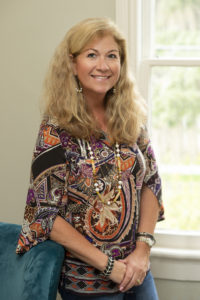 I have dedicated the last 30 years of my life to help provide services for those struggling with anxiety, depression, family problems, and eating disorders.  I am passionate about providing an environment where clients and their families are heard and supported on a consistent basis. I work with preteens, teenagers, and adults. I offer family therapy to those in need. I find great joy in helping others improve their life by providing treatment and helping clients work through life issues.
I am a Licensed Professional Counselor in the state of Georgia.  I received a Bachelor of Arts in Psychology from Hollins College in Roanoke, Virginia, in 1988, and obtained a Master of Arts in Community Counseling from The University of Maryland in 1990.  Over the past 30 years, I have worked in inpatient and outpatient settings, providing individual and group therapy to my clients. I have also been involved in the management of several inpatient facilities in both Arizona and in Georgia. I created and launched an outpatient program specifically meeting the needs of those of those suffering from substance abuse, eating disorders, and autism spectrum.
In addition to seeing clients, I also offer supervision to new counselors. I have my CPCS and can offer clinical supervision to those working towards their hours for licensure in Georgia.
Although I enjoyed my time working in management and developing treatment programs, I am very excited to be working again with clients on an individual basis.  I am honored to be a part of The Water's Edge Team, and I look forward to working with you.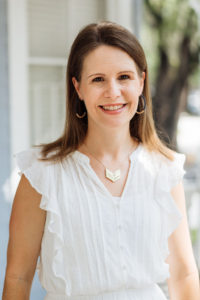 I enjoy working with both adults and adolescents on an individual basis. I have experience working with those suffering from depression, anxiety, self-harming behaviors, identity formation, relational issues, and other mood disorders. I use a variety of therapeutic models such as Cognitive Behavioral Therapy, Acceptance and Commitment Therapy, and Interpersonal Therapy.
I have been seeing clients since 2009 in a variety of settings. While earning my Master in Professional Counseling from Richmont Graduate University, I saw young adults at a residential treatment facility. In 2010 I moved to Colorado where I spent four years working at an inpatient and day treatment facility. Also while in Colorado, I joined a group practice and saw teenagers and adults.
In 2014 I moved back to Savannah and started Water's Edge Counseling. I am a Licensed Professional Counselor in Georgia and a member of the American Counseling Association and the Licensed Professional Counseling Association of Georgia.
In addition to counseling, I also offer a number of other services including trainings and speaking engagements. I have been invited to local organizations such as churches and schools to educate on leadership, adolescent issues, parenting, family concerns, and mental health. As well, I have spoken at retreats focused on helping women heal and find themselves. I have also spoken at youth meetings to adolescents. Please let me know about your next event and how I can help.
Hello, I'm Christina Glendye
I am passionate about helping others in their place of need. As the Director of Client Relations, I have the honor of connecting clients to their ideal counselor. I bring hope and restoration to others through my communication with clients. I think of myself as a bridge between those hurting and those offering hope.
I am a native of Savannah, Georgia where I graduated from Calvary Day School.  Upon graduation, I attended The University of Georgia and earned a Bachelor of Science degree in Early Childhood Education.  From there, I went on to teach 4th grade in Rincon, Georgia for four years.  During that time, I earned a Master's Degree in Brain Based Learning from Nova Southeastern University.
I am currently a wife and a mom to four precious children. In my spare time, I enjoy connecting with those in our community, being outdoors, and spending time with friends. I also love the work I do.  I look forward to hearing from you.