Nestled in the heart of the South, Savannah, Georgia, with its cobblestone streets, historic architecture, and southern charm, offers an enchanting backdrop for a romantic date night. Whether you're a local looking to spice up your routine or a visitor seeking a memorable evening, Savannah provides the perfect setting for a romantic escape. In this guide, we'll explore a curated itinerary for a dreamy date night in the Hostess City of the South.
Stroll through Forsyth Park in Savannah, GA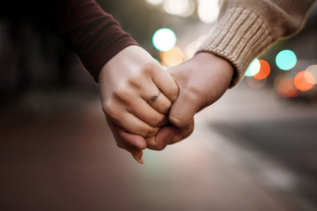 Begin your evening with a leisurely stroll through Forsyth Park, a 30-acre oasis located in the historic district. Admire the iconic Forsyth Fountain, surrounded by vibrant flowers and Spanish moss-draped oaks. Pack a picnic or grab some treats from a local bakery and find a cozy spot to relax.
Historic Carriage Ride in Savannah, GA
Experience the charm of Savannah's historic district on a horse-drawn carriage ride. Enjoy the clip-clop of hooves on cobblestone streets as your guide regales you with tales of the city's storied past. The rhythmic sound of the carriage sets the perfect tone for a romantic evening.
Dinner at The Olde Pink House
A date night in Savannah wouldn't be complete without a visit to The Olde Pink House, an 18th-century mansion turned restaurant. Known for its classic Southern cuisine, the ambiance of this historic establishment is both elegant and intimate. Be sure to try their signature dishes, like shrimp and grits or she-crab soup.
More Dinner Ideas…
There is a wonderful blog post by Visit Savannah on date night ideas. One of our favorite excerpts outlines more wonderful places to eat in the hostess city:
True romantics know that fine dining is a must. Complete with elegant decor, Cha Bella is a farm-to-table restaurant with the freshest ingredients and flavors. Asian fusion is a delicious choice at The Vault or a Korean steakhouse dinner at Madame Butterfly. A 1920's inspired night of seafood and fine wine is in store at Chive Sea Bar & Lounge. Getaway to where the drinks flow as you dine on mouth-watering land and sea menu items at Current Kitchen & Cocktails. For contemporary Southern fare, diners will adore a.Lure on West Congress Street. Wine and dine inside a 19th-century mansion at 700 Drayton Restaurant, a restaurant with six elegant, intimate dining rooms overlooking Forsyth Park.

-Visit Savannah, 7 Romantic Date Ideas in Savannah
Moonlit Riverwalk on River Street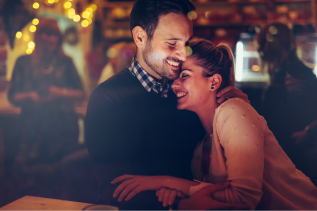 After dinner, take a romantic stroll along the Riverwalk. Admire the twinkling lights reflecting on the Savannah River and savor the serenity of the moonlit scenery. The atmosphere is particularly enchanting, creating a perfect backdrop for a quiet, hand-in-hand walk.
Live Jazz at Jazz'd Tapas Bar
Head to Jazz'd Tapas Bar for a nightcap and live jazz. This trendy spot offers an extensive tapas menu and a vibrant atmosphere. Sip on craft cocktails or share a bottle of wine as you enjoy the sultry tunes of local jazz musicians, adding a jazzy flair to your evening.
Ghost Tour for Two in Savannah, GA
If you're feeling adventurous, cap off your night with a ghost tour. Savannah is renowned for its haunted history, and several guided tours take you through the city's most haunted spots. The dimly lit streets and tales of the supernatural add an exciting and spooky element to your date night.
Embrace Savannah, Embrace Your Partner
Savannah, with its antebellum architecture, enchanting parks, and rich history, provides a captivating backdrop for a romantic date night. From a leisurely stroll through Forsyth Park to a carriage ride through historic streets, followed by a candlelit dinner and live jazz, Savannah offers a diverse range of experiences for couples seeking a memorable evening. So, whether you're celebrating a special occasion or just want to add a touch of romance to your routine, Savannah's southern charm is sure to create lasting memories for you and your loved one.
Start Receiving Support From Therapists in Savannah, GA
Date nights are a wonderful way to reconnect with your partner. Sometimes finding that spark isn't as simple as going to dinner or taking a walk. If you and your partner are struggling to find a connection, consider seeking help from a professional counselor at Water's Edge Counseling. You can connect with a professional counselor at Water's Edge Counseling to help support you or your loved one with maintaining a balanced mindset and overall mental health. Our team would be honored to offer support from our Savannah, GA-based practice. You can start your therapy journey by giving us a call at 912.319.5552 or emailing us at [email protected].
Other Services Offered With Waters Edge Counseling
We understand that you may experience issues with more than one mental health concern at a time. This is why we are happy to offer support with a variety of mental health services. Our team is happy to offer support with multiple mental health services including online counseling, clinical supervision, coping after a cancer diagnosis, and SCAD student counseling. We are also happy to offer therapy for anxiety, depression, eating disorders, substance abuse, teen substance abuse, and counseling for men. In addition, we also offer counseling for teens, child counseling, family counseling, Christian counseling, grief counseling, and marriage counseling.