Therapy Groups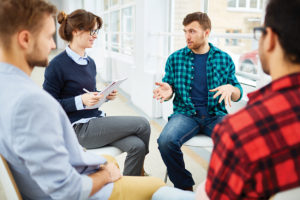 Group therapy is an effective way to engage in the therapy process. Groups offer not only the benefit of meeting with a mental health professional but also offer the social component. Therapy groups allow clients to gain a wealth of information from an educational standpoint and from a relational one. Clients learn tools to combat an array of issues, depending on the group's focus. Groups help clients better understand themselves and their interactions with peers, thus improving their relational skills. Groups give clients an alternative to traditional individual therapy with the added benefit of a lower cost per session.
Water's Edge Counseling believes in the effectiveness of therapy groups. We offer a number of different groups throughout the year. See below for a list of our active groups.
We do not have any current group openings. We hope to start new groups after the holidays.