Teens and Mental Health. With everything available to our teens these days via social media, the internet, streaming videos, etc. – teens are suffering with mental health more now than ever.
As a constant tool for comparison, social media can lead to self-esteem issues and feelings of isolation.
There is no wonder that the heavy burden society's obsession with social media has really affected the young people in our lives. Their mental health is suffering, and it has become evident especially in teens and pre-teens.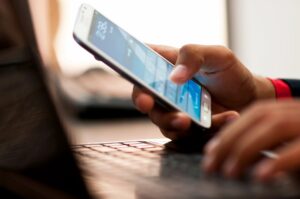 Teens and Mental Health

At Waters Edge Counseling, we have personally witnessed the effects our world has had on our children. The reasons for anxiety and depression are complicated and not yet definitive. Brain chemistry in adolescents and relationships with friends and family play a role as well. As does a fast-paced media culture, which can leave some young minds feeling confused and helpless.
Although blame for teen distress is often blamed on social media, screen time by itself does not account for the crisis alone. Alternatively, social media and other online activities amplify an adolescent's existing mental state. This causes some young people to feel more distress and others to experience enhanced feelings of connection.
With less actual in-person interactions, teens can start to feel isolated, depressed and generally down. The adolescent mind often can't see beyond the present, and these feelings amplify and can feel overwhelming.
Teen Suicide in the News
This article from the NY Times really grabbed our attention. And although most schools are back to being in-person; with Omicron, many are also heading back to virtual learning. This quote, in particular, is extremely concerning:
"The spate of student suicides in and around Las Vegas has pushed the Clark County district, the nation's fifth largest, toward bringing students back as quickly as possible. This month, the school board gave the green light to phase in the return of some elementary school grades and groups of struggling students even as greater Las Vegas continues to post huge numbers of coronavirus cases and deaths."
Waters Edge Counseling does not do political statements. This is definitely out of our wheelhouse. But it's very obvious that the lack of interaction our children have had with one another has made an impact. In Clark County, Nevada, alone – the number of pre-teens and teens that committed suicide between March and December of 2020 rose to a shocking 18.
We definitely don't think this issue is specific to Nevada. In a GPB article from November 2020, clinical education manager for Hillside in Atlanta, Gaan Akers, said, "Our phones never stop ringing. We work with kids who are really struggling."
She continued, "Most of the kids, by the time they get into residential treatment, have had multiple suicide attempts."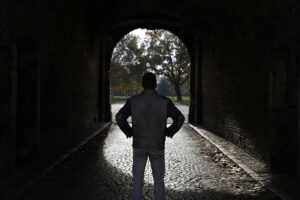 So What Can We Do?
Once parents notice signs of anxiety, depression, or suicidal behavior, they need to acknowledge it, and be sure that their children don't have any means to carry out any kind of plan.
"That's one of the ways in which we prevent suicide," Akers said, "because when a person is depressed, having to go through a lot of effort to kill themselves is really hard."
This is a difficult time for us all, but our therapists can help.  The Waters Edge Counseling team is committed to the mental health of our adolescents. We have counselors who specialize in the mental well-being of younger patients, and to that extent – their parents and families.
We Are Here to Help
Our therapists are available to speak at local schools and churches about the impact of mental health on adolescents. If you or your place of worship is interested in a similar program, please contact us.
Please reach out to us if you are finding this time to be overwhelming. We, too, have children, and we are seeing the effects as well. Please contact us at 912.319.5552 or email us at [email protected] – we look forward to hearing from you.
Individuals in need of crisis management, who exhibit signs of suicide, or identify signs of suicide in others, can call the Georgia Crisis and Access Line (GCAL) at 1-800-715-4225. All calls are free and confidential.  Alternatively, please visit www.mygcal.com for assistance.
The national suicide prevention hotline number is 800-273-8255.