This week, we are explaining "Blue Christmas". We are all familiar with the famous Elvis Presley song of the same name, but did you know that "Blue Christmas" is an actual phenomenon? It refers to the grief, loneliness and overall depression that affect many people during the holidays. Waters Edge Counseling therapists want to walk you through this time, and offer some coping skills.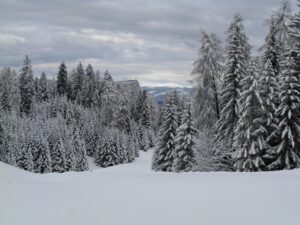 Why do some experience "Blue Christmas" feelings?
For some people, the holidays are a reminder of loved ones who have passed away, broken relationships, and a longing for happy times in the past. Or a marker of conflict and strife. Statistics show that depression and suicide often peak around the holidays as many people seem to feel as if they are drowning in these emotions of sorrow and grief.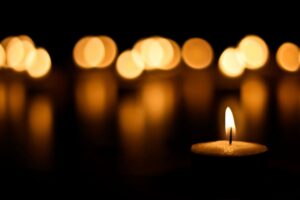 "The Longest Sleep" – the actual "Blue Christmas"
What you may not know is that "Blue Christmas" is also the name for an actual holiday on the Christian Advent calendar. "Blue Christmas," also known as, "The Longest Sleep" falls on the longest night of the year, typically on or around December 21.
This holiday has been set aside to recognize that for many, the Christmas season can be "blue" and filled with grief, pain, and suffering. Some local churches have begun to hold a "Blue Christmas" service, giving people a place to come and grieve with others.
These services are designed to create a safe space for people to come together and acknowledge their pain and grief. Some services honor those individuals that have passed away in the past year. Services center around the truth that there is hope and healing amidst our pain and suffering. They may also include the sacrament of the Lord's Supper as a reminder of the hope that exists amidst earthly suffering.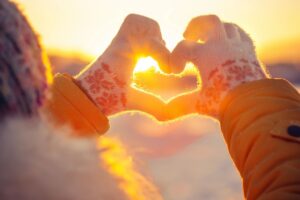 How to cope
There are many different ways for people to cope with these intense feelings as the holidays approach. For some, journaling about the memories of a loved one can ease the feelings of pain and loss.
Some people engage in a holiday tradition that was special to a lost loved one in order to honor their memory. Others may find talking to a friend or mentor about how they are feeling can help.
Another way to deal with these Christmas blues is to connect with others who are experiencing these same feelings. You can do this by attending a "Blue Christmas" service at a local church as we mentioned earlier.
Plan Ahead
If you know the holidays tend to trigger sad and lonely emotions, plan ahead. Maybe this means scheduling Facetime calls with loved ones or friends, reducing the number of goodies consumed, and planning specific activities that can build anticipation and counter those feelings of apathy and hopelessness.
Discuss Your Feelings and Needs
It always helps to talk about personal feelings. Have an honest and empathetic conversation with a friend or family member that can help you process what is bothering you.
Whether you are mourning a loss or coming to terms with new challenges in your life – talking it over always helps. By being open about feelings, you will discover that others share your emotional struggles during the holidays, and that connection can lend support.
Share Happy Memories
Most seniors can relate to childhood memories of the holidays since they share the same age group. It can be a lot of fun to trade stories about family activities, traditions, keepsakes, and events. Looking through old photos can generate positive thoughts and emotions. Set a time to talk with friends or family – hopefully get together – and share those precious memories.
Keep a Sensible Diet
Too much of a good thing – sweets, alcohol, caffeine – can wreak havoc on our moods. Keep indulgences to a minimum by avoiding these during the holidays (as much as possible). Try to steer toward lean protein sources like turkey, walnuts, and fatty fish.
Along with fresh fruit and vegetables, be sure to add plenty of low-fat dairy.  These are great for your body for many reasons, including fighting depression.
Exercise
Just one hour of exercise per week can help reduce the risk of depression putting a damper on your Christmas. Get outside and get moving – the endorphins, the sunshine and being active all play a critical role in our state of mind.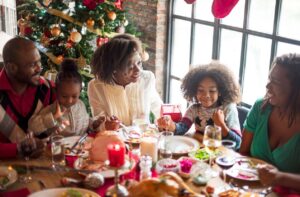 If you are feeling that you need extra support during the holidays, the counselors at Waters Edge are well-equipped to help. We understand this can be a really hard time, and especially this year, things can get tough. Give us a call, or email us at [email protected]. We are here for you.