Veterans Day & Military Counseling. This Friday, November 11, is Veterans Day. This day is a time for us to pay our respects to those who have served. We have this day, in particular, to stand united in respect for you, our veterans.
Waters Edge Counseling is honored to provide Military Counseling for service members and their families. The military population in Savannah is large, and they face a lot of unique challenges that civilians may not realize. Waters Edge Counseling has therapists experienced and trained in Military Counseling. We are here to help.
Veterans Day & Military Counseling
Military service members and their families deal with a lot of exceptional situations. Being separated from family members is definitely a big challenge. The distance created by deployment – sometimes for long periods of time – can create a lot of tension for families. Feelings of isolation for spouses; and maybe even some resentment.
Frequent relocation is yet another issue for military families. Military spouses and children having to start over can be very stressful for the whole family.  It can be hard making new friends for children AND spouses, and this can cause feelings of loneliness and anxiety.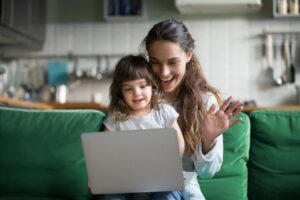 Can Military Counseling help your family?
Waters Edge Counseling's Katie Clay understands the unique challenges of military life because she, herself, has been part of a military family.  Katie is a former army wife, and has worked with many military individuals and families over the years.
Connecting and building relationships with military clients through shared experiences is key to successful counseling. We understand the importance of asking questions specific to military life and culture from each client's perspective. We listen closely to how military experiences impact the issues the client is facing.
Help for PTSD
If you have experienced trauma in combat or other areas of life, we can help you address the lingering effects of trauma. These may include emotion regulation, struggling to sleep, depression, anxiety, and more that can come from your time in service. By taking the time to address and understand these symptoms, we can help you begin to restore your quality of life.
If you and your partner are in need of couple's counseling, we can work with you to discover where issues are arising. Then we can look at what strategies work best for both of you to promote a healthy relationship. This will look differently for every couple, but may include working on communication, trust, and fidelity issues. We are also available to meet with you entire family as our therapists have experience providing family therapy and understand the benefits of involving the entire family system.
Who do we work with?
The military clients we normally see include both individual adults and couples. The benefit of strengthening mental and emotional health in these families cannot be stressed enough. The unique challenges of this life are no easy task. We can help you navigate your feelings, the hurdles you face, and give you coping strategies.
We encourage anyone in the military service industry or their families to please give us a call if you are struggling. Waters Edge Counseling can help you with your mental and emotional help and strengthen your relationships in the meantime.
We thank you for your service. Please give us a call at 912.319.5552 or email us for more information or scheduling.