International Stress Awareness Day. The first Wednesday of November, is recognized as International Stress Awareness Day. What better time than now to take a look at stress and ways to help alleviate it in your daily life.
Recognizing International Stress Awareness Day
As an initiative launched by the International Stress Management Association (ISMA), this day is intended to raise awareness about stress and techniques you can use to fight it.
On this particular day, everyone is encouraged to unwind a bit and incorporate a sense of peace into their lives. International Stress Awareness Day is even more significant these past couple of years because of the hard times people across the world have experienced during the COVID-19 outbreak.
While we don't really allow ourselves the time to think about it any other day, use this day to really explore what is giving you the most stress. Is it from your work? Or family? Do you have a general habit of worrying about little things? Find the stressful areas and plan a course of action to solve them.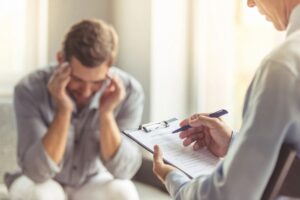 What can cause stress and anxiety?
Anything from uncertainty in the face of this pandemic, to losing loved ones, to job loss, virtual learning, feeling alienated – all of these factors (and many more) can cause stress. People like to have a sense of control, and in the past couple of years, that just hasn't been a possibility.
As a result, it is important to take mindful steps and tackle stress before it mounts, so here are 5 ways to fight stress.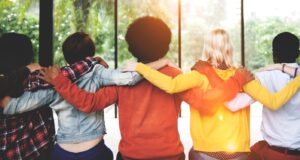 5 Coping Tips From an Anxiety Therapist
1. Meditate to reduce anxiety and stress:
Make it a priority to unwind in the mornings or evenings. Meditating and practicing gratitude can help rid you of negative emotions and increase resilience.
2. Yoga
Yoga is perfect for decompressing. From helping depression to pain relief, yoga is well-known for the benefits it provides to the human body and mind.
3. Self Care
Set aside time for yourself to do something enjoyable. Make self-care an imperative part of your daily to-do list. This could incorporate learning a new hobby or bringing back something you enjoy that you haven't made time for lately.
4. Decrease Screen Time
Defining limits for your screen time can free you up to spend more quality time with family and friends. Screen time can cause added stress for many reasons. Putting down your phone or tablet gives your brain a break from all the clutter. You can use this time to sit with your family, read a book or take up a new hobby.
5. Communicate
Make it a habit to talk about your feelings to your loved ones. Maintaining healthy communication strengthens relationships and fights stress. Communicating with a therapist is also a great way to help identify your personal life stressors and find ways to eliminate them.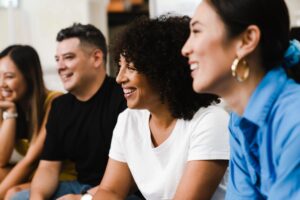 Consider Anxiety Therapy in Savannah, GA
If you find that the stress you're experiencing is just too overwhelming, it is probably time to talk to a therapist. The counselors at Waters Edge have a vast amount of experience in helping clients deal with stress using anxiety therapy.
We encourage you to give us a call at 912.319.5552 or email us at [email protected] and let us help the right therapist for you. Waters Edge Counseling is here to help.