Did you know that Waters Edge offers Clinical Group Supervision. Clinical supervision gives support to trainee mental health professionals by offering guidance and support from a more experienced counselor. To be licensed to practice, mental health providers must complete a minimum number of therapy hours under clinical supervision. The requirements may vary depending on the license a counselor seeks and the state where they practice.
Clinical supervision may also indicate ongoing consultation with and support from other mental health professionals. Though the technical term for this is consultation, and not supervision.
Therapists in the same practice may consult with each other about difficult cases. They may routinely review one someone else's work. Supervision can improve a counselor's diagnostic skills, advocate self-care, and help them provide better treatment for their clients.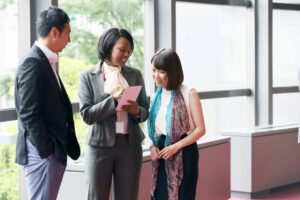 What is Group Clinical Supervision?

So, counseling is an inherently private project, with no managers or direct supervisors. Rather, trainee counselors and therapists looking for more insight from colleagues. They use clinical supervision to hone their skills.
During clinical supervision, a trainee provider meets with a more experienced provider to discuss cases, treatment strategies, and other important topics*. Consistent work with agitated clients can be distressing. Therefore a main aspect of clinical supervision is often helping therapists learn to compartmentalize their own emotions. They learn to practice better self-care. Supervision requirements can vary with the degree and license a therapist holds.
In a lot of cases, supervision takes more than a year or longer to complete. Most times,  licensed clinical social workers (LCSW) must complete at least 3,000 hours of clinical supervision.
What is the Importance of Clinical Supervision?

Counseling and therapy are both an art and a science. How do you deal with a client who can't stop getting emotional? What will you do if a client never talks or only seems interested in talking about the counselor?
How can you measure progress with your clients? How can you avoid your own biases and feelings from getting in the way of the therapeutic process? These are hard questions with complex answers. Clinical supervision prepares you to take these issues head on.
Counselors inherently have an ethical duty to protect their clients' best interests. Doing this can prove challenging when you're still learning. Clinical supervision allows you to learn by doing the work, without risking harm to your clients.
Supervision offers constant feedback from someone with more experience and skill. Rather than relying on unclear principles from a textbook or schooling, you'll get quick feedback on real-world therapy problems. A supervisor can also provide insight into your personal style and guidance on how to look at your individual skills as well as how to change your style to the complex needs of different clients.
How Do You Find Clinical Supervisors?

Many counselors can feel overwhelmed by the requirements of licensure. This can happen specially with clinical supervision. Some are not sure where to begin their search for clinical supervision. Some options include:
Possibly attending professional conferences and seminars to network with counselors who may be able to offer supervision.
Researching local therapists who offer supervision and who share your treatment philosophies. Waters Edge Counseling has two therapists who offer this supervision. Lisa Clark and Julie Roberts are licensed counselors who provide this service.
Take a look. Ensure the counselor you have selected can help you meet the specific requirements your license requires. Can they meet with you regularly? Are they qualified to provide the feedback you need? Have they supervised other trainees in the past?
Consider asking to talk to previous trainees. The supervisory relationship is a close one. You may be working with this person for many years, so it's important to know what you'll be getting.
Tips for Counselors in Clinical Supervision

Clinical Supervision gives counselors an opportunity to talk about their feelings about clients. To get the most out of clinical supervision:
You should choose someone who is an experienced supervisor and who is willing to take a proactive role. A supervisor who shares your values and who is experienced in treating the issues you hope to specialize in is also an asset.
Talk about your supervisory relationship. How often will you meet? What will you discuss?
Be proactive in your relationship with your supervisor. Bring specific questions and issues to your meetings.
Don't be defensive when your supervisor gives you feedback. Feedback is the most valuable aspect of clinical supervision and one of the only ways you can grow as a therapist.
Understand the importance of mentorship. A 2013 study found that counselors rated their supervisor's mentorship, not their education or training, as the most important factor in job performance. Working with someone who is willing to actively mentor you may offer the most value.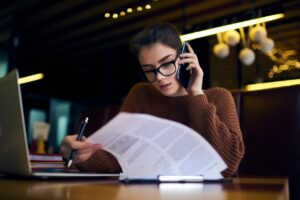 Waters Edge Counseling's Clinical Supervisors
Waters Edge has two therapists who are licensed to provide clinical supervision. Lisa Clark is on the LPCGA and is an LPC and CPCS. Julie Roberts is an LCSW, LISW-S, LMSW, NASW and AOSW. If you would like more information on Clinical Supervision, please contact us at info@watersedgecounseling.com or call us at 912.319.5552. We'd love to hear from you.