Did you know that Waters Edge offers Christian Counseling? Sometimes this is a service that can be very important to clients, and we wanted to be sure to get the message out there. That being said, depending on the client's needs and wants, religion can be totally taken out of the equation. It's entirely up to you.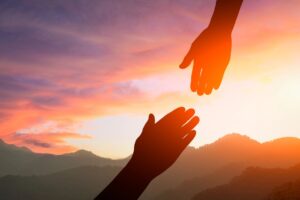 Waters Edge offers Christian Counseling (and alternatives!)
The times we are living in are hard, tumultuous, uncertain, and unnerving, to say the least.  Everything seems different, and everything feels different.
During difficult times, many people turn to their faith for answers.  Those of the Christian faith turn to God, the Bible, prayer, and fellow Christians for answers, encouragement, and support.  As many churches have been forced to meet virtually or are meeting in-person in limited capacities, Christians may find it harder to connect with their support system and receive the support and encouragement that they crave and need right now.
Additionally, these troubling times cause us to question the bigger and deeper things of life.  As people die from this virus and as we watch those around us struggle to make ends meet, we often wonder what exactly is going on and how all of these things fit into the greater picture of life and eternity.
How Does Christian Counseling Work?
The therapists at Waters Edge Counseling offer a wide range of services, and one of those services offered is Christian Counseling.  The Christian Counseling at Waters Edge Counseling focuses on building your faith and working towards restoration and reconciliation in your life and in your relationships.
Christian Counseling also helps individuals to understand some of life's tough questions about struggle, hardship, and injustice.  Currently, many of us are left pondering some of these tough life questions such as:
Where is God in the midst of the current situations going on in our world?
How do I live out my faith at a time when I cannot be around people?
What do Christianity and the Bible have to say about living in hard times?
How do I move forward in my faith in the midst of grief and loss?
What is God doing in the midst of my personal, current circumstances?
Why do I feel so anxious when I know God is in control?
If you find yourself asking some of these questions, you are not alone, and we are here to help offer wisdom and guidance and to help as you try to make sense of everything that is going on.   Perhaps you are struggling with anxiety, depression, or conflict within your relationships and you want help from someone with a Christian perspective.  We are here to offer that, too.
Our therapists would love to be a safe place for you to open up about your current questions, struggles, and hardships, and they would love to help you navigate life's difficulties while offering counseling that holds to Christian values and principles.
If You Need More Support – Whatever Your Preference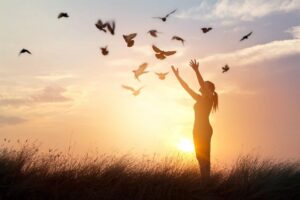 We are all struggling, but you do not have to struggle alone.  We are here to support you and help you make sense of the difficult times we are facing.  If you are a Christian and find yourself facing these hard questions, needing a Christian support system, or if you are wondering what Christianity has to offer during these difficult times, please give us a call at 912-319-5552 or send us an email. We want to help you!