May is Mental Health Awareness Month. This is a time each year to raise awareness about mental health. We continue to fight stigma, provide support, and educate the public. As counselors we also advocate for policies that support people dealing with mental illness and their families.
At this point in time – more than ever – we need to find ways to connect with one another. The National Alliance on Mental Illness (NAMI) has chosen 2022's Mental Health Awareness Month's message of "Together for Mental Health"
The counseling and therapy community will use this time to focus on the healing value of connecting in safe ways. Including prioritizing mental health and acknowledging that it's ok to not be ok.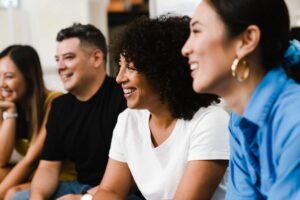 Mental Health Statistics in the U.S.
The statistics of mental health issues in our country are staggering. Let's take a look:
One in 5 U.S. adults experience mental illness each year.
1 in 20 U.S. adults experience serious mental illness each year.
One in 6 U.S. youth aged 6-17 experience a mental health disorder each year.
50% of all lifetime mental illness begins by age 14, and 75% by age 24.
Suicide is the second leading cause of death among people aged 10-34.
How do we address the issues our friends, family and loved ones are experiencing?
Taking care of our mental health is as normal as eating healthy, exercising, or even saving for the future.  Stepping back and acknowledging that you may need some extra support is a huge step in the journey to a better you.
Many of us suffer from a little anxiety here and there. This is normal and just means you are reacting the to stressors of life. But if your anxiety has become overwhelming, and it's keeping you from your normal activities, it's probably time to talk to someone.
Experiencing sadness is a completely human emotion. But if you're finding that you are sad and down more often that you are happy – this could be a sign of depression. Waters Edge Counseling or many other therapists in town can help you get through this with fantastic coping mechanisms.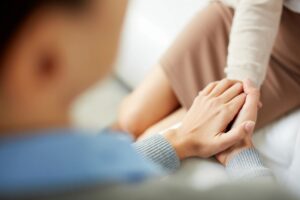 Mental Health Issues within Relationships
Often times, when our relationships with our partners, children, parents or even friends are rocky, that can affect our mental health. Speaking with a counselor – and having couples or group counseling to address those issues in a safe space – can mend those relationships. We have the resources to get you back on track with the folks you care most about.
During this Mental Health Awareness Month, take a look inward and be honest with yourself. Could you use some extra support? That's why we're here, and we would be happy to help you on your journey. Please call or email us at Waters Edge Counseling today. You are not alone.