There have been many trends to follow in the last six months or so. Many have followed the increases and decreases of COVID-19 cases in their areas. Others have watched the stock market plummet and then rise back up. Others of us have watched our bank accounts struggle and ebb and flow as jobs have been slow or perhaps even lost. Another trend that many mental health professionals have watched is the rise in substance abuse cases in our country.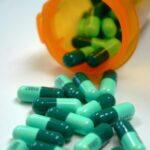 As people have been thrown into stressful and unprecedented times, many have turned to substances such as alcohol, opioids, and other drugs to help them cope. Others who have been clean or sober for some time have relapsed into another downward spiral of addiction. In fact, since the onset of the COVID-19 pandemic, alcohol sales are up well over 200%. Many of us joke and send funny memes about alcohol being what gets us through this crazy time, but for many Americans, this is a sad and devastating reality that is destroying their lives.
Substance abuse is defined as the point at which substances (drugs and/or alcohol) begin to take over one's life. For many, this is the point when individuals seek out and increase their intake of substances even when it is causing problems for themselves and their families. Because of the isolation due to this time of COVID-19, many find themselves at home with easy access to increased amounts of alcohol and drugs. Others feel lost as their schedules and routines have changed and are searching for purpose and meaning. Some people just find that alcohol is an easy way to cope with the emotional insecurity and pain of this time. If you have found yourself turning to drugs or alcohol over the last several months, you are certainly not alone. However, if the use of these substances is beginning to affect your daily life, your work, or your relationships, it may be time to reach out for help. Click here for a quick online assessment that you may find useful, and here are a few questions to ask yourself if you are wondering if you or someone you know may have a substance abuse issue:
Are you having financial troubles due to your drinking or using?
Are you missing work due to your drinking or using?
Do you drink or use to escape your problems?
Do you have blackouts? (Blackouts are loss of memory during the time you were drinking or using)
Do you need a drink at a certain time everyday?
Do you drink first thing in the morning?
Is drinking or using affecting your sleep?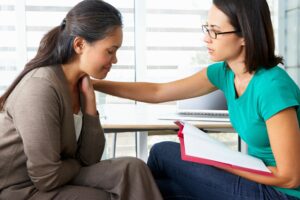 If you have answered "Yes" to more than a few of these questions, then you or your loved one may have a substance abuse issue that needs help sooner rather than later. This time of COVID-19 is a difficult time, but there are many healthy alternatives to drinking and using that can help you cope with your stress. Substance abuse goes hand in hand with other mental health issues such as anxiety, depression, and mood disorders, and these issues can be triggered when drinking or using substances gets out of control. If you find yourself or someone that you know struggling with substance abuse, please reach out to us at Water's Edge Counseling. Our therapists are trained to help people overcome their addictions and reach a place of freedom in their lives. Please give us a call at 912-319-5552. We would love to help you!